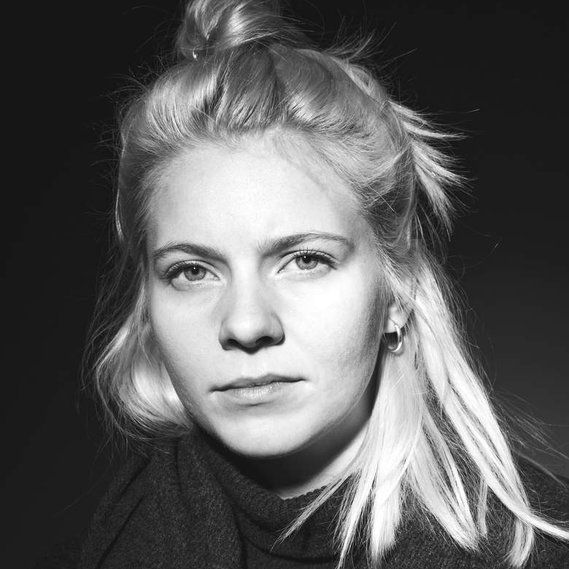 Der Schwerpunkt Josephine Weber`s künstlerischen und fotografischen Arbeit, widmet sich vor allem der Selbstinszenierung, dem mise-en-scène des Menschen vor der Kamera. In Ihrer Bachelorarbeit hat sie sich intensiv mit der Portraitfotografie, Selfies und der Inszenierung mehrerer Shootings beschäftigt. Seit geraumer befasst sie sich mit dem Thema #GirlGaze und der weiblichen Darstellung in der Fotografie.

Sie hat sich vor kurzem selbständig gemacht und ist von ihrer Heimat Stadt Basel nach Zürich gezogen. Sie arbeitet digital sowie analog und übernimmt nebst ihrer künstlerischen Tätigkeit auch fotografische Auftragsarbeiten.
The focus of Josephine Weber`s artistic and photographic work lies in the self-staging the mise-en-scène of a person in front of the camera. In her degree work she insensely engaged herself with portraitphotography, selfies and the production of several shootings. Since a year ago she devoted herself to the topic #Girlgaze and the female representation in photography.
A short while ago Josephine Weber became self-employed and moved from her hometown Basel to Zürich. She shoots digital as well as on film and accomplishes besides her artistic practise regular photographic services.
Image ©Tobias Sutter Fotografie
CV
2015-2017 Bachelor of the Arts, FHNW Basel, Institut HyperWerk
Assisting
2016-2017 Julian Salinas, Basel
2017 Evelyn Dragan, Frankfurt
Internship
2018-2019 (6 Months)
Tobias Sutter und Andreas Zimmermann
Exhibitions

2019
- Kunstnest, Basel
- 25Hour Hotel, Zürich (Naturklang Musik Label Event)
- LustArt (Luststreifen Filmfestival) Basel
-
2020
-Odysee KlubVieri, Zürich
Contact

phone: +41 79 534 29 07

instagram.com/josephine.weber/

Based in Zurich, CH

Prints for Sale:
https://www.supportyourlocalartist.ch/collections/josephine-weber
Event Portfolio on request
©Josephine Weber All rights reserved 2020